We Care For Your Loved Ones, When You Can't
Compassionate Care
Hope can provide much needed respite and personal care, as well as compassion and companionship for the elderly, or those recovering from illness, surgery, or childbirth and the disabled.
Customized Needs
We are committed to providing the highest quality medical and non-medical home care service plans to fit your needs and treating all clients, of all ages, with dignity and respect.
Our Mission
Our services can be requested by you, your family, our physician, or managed through the discharge planner at the nursing home or hospital. Hope Home Health Care allows you to recover in the comfort of your own home by allowing you maximum freedom and independence in your place of residence. We also personalize everyone's home care plan under the direction of your physician.
Our team of nurses and rehabilitation professionals evaluate and set goals tailored to meet your needs. Our goal is to provide a speedy and
comfortable recovery.
Providing the highest quality home health care services available
What Our Clients Are Saying
Testimonials from some of Hope Home Health Care Services clients.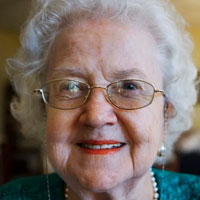 Hope caregivers are thoroughly screened and trained. They may help loved ones with everyday tasks or provide ongoing live-in assistance to help elderly family members maintain their quality of life and independence.
- Marion Breeze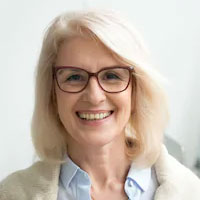 The client services manager was right there for us through everything. Some weeks she would hear from us daily but she always made our problems seem manageable.
- Dawn Fairweather
JaVaughn S. Jones
Hope Home Health Care Services
Administrator, CEO
Closest Place to Home
President
JaVaughn Jones is the administrator and CEO of Hope Home Healthcare Services and president of Closest Place to Home LLC. JaVaughn is compassionately serving Metro Detroit as one of the region's premier providers of home health care and assisted living communities.
In these roles, JaVaughn is responsible for operating and managing the overall private health organization. He oversees the complex acute care to homebound patients. JaVaughn not only handles day-to-day operation, but has supervision of over 70 employees including nurses; physical therapist, occupational therapists, speech therapist, respiratory therapist, social workers, dieticians, home health aides, certified nurse assistants and support staff.
JaVaughn is committed to helping patients live a happier and healthier life. He leads this cause with passion and dedication striving to execute these efforts daily. Families, medical providers and the aging population believes that aging in place is the best for patient health, long life, and overall well-being.
He is a seasoned professional with more than 15 years of experience serving the senior and elderly population. In addition to his vast knowledge and experience he understands both the medical and social needs for the aging population.
While overseeing consulting projects and development of strategic planning processes to help enhance the quality of life for all individuals is a valued and consistent accomplishment in his career. The professional relationships JaVaughn has built over the years with hospitals, skilled nursing communities, and physicians is evidence to his current track record and success.
Work With Hope
From the medical attendant, advisor, or helper in the home, to a huge number of submitted representatives supporting their work, conveying that care is our most noteworthy need and most prominent goal.
VIEW OPEN POSITIONS